POSTS TAGGED 'Sony Computer Entertainment Europe'
E3 2017: Spider-Man is looking like a dream
Sony finally had more to show off of Spider-Man at E3, and it's shaping up to be an "amazing" Spider-Man game. The footage has loads of fast moving action... [Read full story]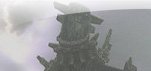 E3 2017: Shadow of the Colossus coming to PS4
A surprise at Sony's E3 conference was the announcement that Shadow of the Colossus is getting a re-release on the PS4. Shadow of the Colossus has you... [Read full story]
News – Crash Bandicoot: N.Sane Trilogy releasing this June
The highly anticipated remasters of Crash Bandicoot, Crash Bandicoot 2: Cortex Strikes Back and Crash Bandicoot 3: Warped will be released on June 30th... [Read full story]
News – Uncharted: The Lost Legacy announced
Announced at the PlayStation Experience was Uncharted: The Lost Legacy, a standalone adventure which takes places after the events of Uncharted 4. You'll... [Read full story]
PaRappa the Rapper getting remastered
It's PaRappa the Rapper's 20th anniversary, and Sony revealed at the PlayStation Experience that the PlayStation rhythm action game starring the cartoon... [Read full story]
Crash Bandicoot remaster finally shown off
At Sony's PlayStation Experience, a trailer for the upcoming Crash Bandicoot Remasters was finally revealed, as was a title for the collection. Crash Bandicoot... [Read full story]
Knack 2 looks like more of the same
Rumors have suggested a sequel to PS4 launch title Knack after it was spotted in a developer's CV, and it has now been made official at the PlayStation... [Read full story]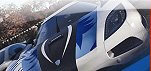 DriveClub VR PlayStation VR Review
With immensely detailed cars, lighting and weather, DriveClub is one of the most beautiful games that money can buy. DriveClub VR, on the other hand, is... [Read full story]
What games are going to have PS4 Pro support from launch?
Sony have released a list of games that are set to have added PS4 Pro support in time for the launch of Sony's upgraded console next week. The list includes... [Read full story]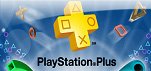 News – Everybody's Gone to the Rapture on PS Plus next mon...
First person narrative game Everybody's Gone to the Rapture will be available to download at no extra cost for PlayStation Plus subscribers in the fast... [Read full story]
Next Page »