POSTS TAGGED 'Horror'
The Dark Pictures Anthology: Little Hope Gets New Trailer
Little Hope is the second installment in Supermassive Games The Dark Pictures Anthology, the first being Man of Medan. This time, Little Hope sees four... [Read full story]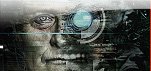 Observer is getting a next generation makeover
Going under the title of Observer: System Redux, and is headed to next generation consoles. Observer: System Redux will feature improved visuals, gameplay... [Read full story]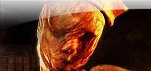 2 New Silent Hill Games in the Works?
An article released today by RelyOnHorror indicates that there are likely to be two new Silent Hill games, with one game to be helmed by SIE Japan Studios,... [Read full story]
E3 2019: The Sinking City coming to Switch
The Sinking City is another game set in the roaring 1920's, though this time it's not so roaring and more about giving you that sinking feeling. The Sinking... [Read full story]
E3 2019: Dying Light 2 RELEASE WINDOW REVEALED
The game featuring a parkour protagonist returns, this time following main character, Aiden Caldwell. Decisions will need to be made, and which will have... [Read full story]
Intruders: Hide and Seek PS4 Review
With the amount of home invasion films that there is, I would expect there to be a lot of games as well, but there's a surprising lack of them. When... [Read full story]
The Persistence PlayStation VR Review
Even if the visuals are rather blurry at times, VR is certainly something that gives you a real sense of place. The Persistence is a good example of this,... [Read full story]
The Walker for PSVR out now!
The Walker is a zombie-cleansing first-person shooter set in old Shanghai. You take on the role of an exorcist, the last remaining heir from a long line... [Read full story]
Remothered: Tormented Fathers coming to consoles July
Remothered: Tormented Fathers is a survival horror following 35 year old Rosemary Reed as she investigates the disappearance of a young girl named Celeste.... [Read full story]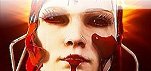 Agony Xbox One Review
What can be a more horrific setting for a horror game than Hell itself? I certainly can't think of one, although it still takes an expert's hand to... [Read full story]
Next Page »