LATEST ON CONSOLE OBSESSION
News – Stikbold! is Dodgeball like you've never seen befor...
Due this spring on PS4, Xbox One, PC and Mac is the very quirky Stikbold! A Dodgeball Adventure. The 70s inspired Dodgeball game is a crazy twist on the... [Read full story]
Among the Sleep PS4 Review
Taking control of a 2-year-old toddler is definitely an unusual thing in gaming, but that's exactly what you do in Krillbite Studio's Among the Sleep.... [Read full story]
News – The Division Season Pass detailed
The Division's Season Pass will include access to three major expansions, which are due to be released over the course of the year. The first 'Underground'... [Read full story]
News – Song of the Deep is a newly announced underwater adventur...
Ratchet and Clank developer Insomniac Games are working away on Song of the Deep, an underwater adventure game in which you take control of a makeshift... [Read full story]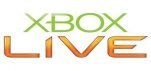 News – Games with Gold includes Hand of Fate and Styx in Februar...
If you are an Xbox Live Gold subscriber, you'll be able to download card-based RPG Hand of Fate and stealth game Styx: Master of Shadows on Xbox One in... [Read full story]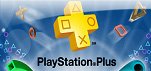 News – February PlayStation Plus games line-up announced
Top-down shooter Helldivers will be available for PlayStation Plus subscribers next month. The game will be available on the service on PS4, PS3 and Vita... [Read full story]
News – Unravel gets a new music themed video
EA have released a new video for the upcoming Unravel, which details the music for the game. The video can be seen below. With a February 9th release on... [Read full story]
News – Hard Reset Redux gets debut trailer
Cyberpunk FPS Hard Reset Redux is coming to PS4, Xbox One and PC soon, and publisher Gambitious Digital Entertainment have released a new trailer. Humanity... [Read full story]
News – Dying Light: The Following can be a nightmare…if yo...
Dying Light: The Following will include a tougher 'Nightmare' difficulty level, which developer Techland is describing as the ultimate challenge. Like... [Read full story]
News – Homefront: The Revolution Resistance mode and pre-order b...
Franchise owner Deep Silver have revealed a new mode for Homefront: The Revolution today. The Revolution mode is a four player online co-op mode. The mode... [Read full story]
Next Page »